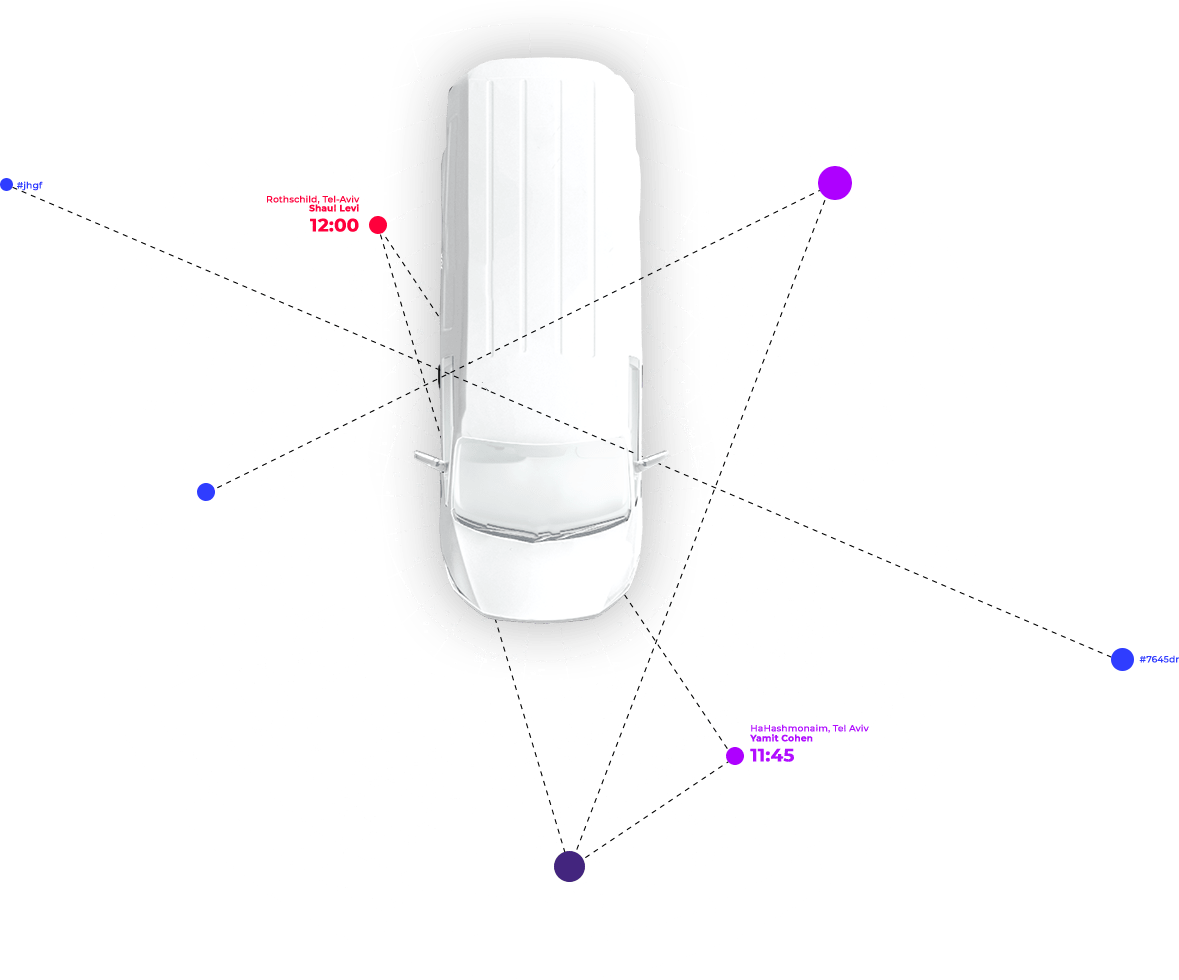 Today, organizations operate in the field of travel in a static manner and according to standard data: the number of employees, their residence and transport in pre-arranged contractions by the supplier (the travel company). OptiCity has the tools to make the multi-way pickup at pick-up points extremely optimal, while reducing the number of convivial vehicles. The smart algorithms we have developed enable optimal design of changing transportation needs, utilizing maximum resources and consideration of the organization's rules and employee welfare. The optimization mechanism allows businesses to embed thousands of employees and plan their itineraries in real time.
Meaning and benefits are clear – reducing the number of shuttles and significant savings for your business!
Implementation and operation
The generics of the OptiCity system allow interfacing with existing systems in the organization so that the implementation and operation process becomes extremely efficient and fast. While studying the data and variables, as well as maintaining the exact Permissions (Entitlements) of all employees, OptiCity performs an optimization procedure at any given moment. OptiCity's smart shuttle provider module enables optimal management, control and transparency. All of these work with an extremely advanced toolbox that enables you to deal with changes in real time, from the booking stage, through the reception of the routes and their optimal planning to the driver of the operation.
OptiCity's first type of control panel enables real-time monitoring and reporting of all end-to-end performance processes. In addition, the detailed system reports allow questioning, monitoring and improvement of future trips. Today, organizations do not have the ability to connect planning and execution / operations – nobody knows what is really going on in the field, and this is what OPTICITY has a solution for. The smart and efficient system ensures that no idle trips are taken out, maximizing the number of passengers in each transport and producing automated and smart processes.