Natanel Tzabag, CBD & Customer Success
Why c-level managers are at awe during initial meetings?
A successful sales approach requires structure and planning. You wouldn't lead a meeting without careful preparation and organization. This is very true when it comes to meeting Opticity's potential clients, looking for an optimized transportation management solution. So, how do we do it?
Here are some steps (and my secretes) on the road to success: Prospecting, Researching, Approaching, Pitching, Converting Rejection, Closing, And Following Up.
The importance of a sales process "Sell me this pen", this is an ancient test, in reality, it is a trick question. The correct way would be to find out why I need the pen. Most people will try to immediately convince the buyer that: A) they need the pen (without actually knowing what the buyer needs) B) impress them with the features.
But, they are missing the most crucial factor in sales – the customer's needs. Their pain point! No one buys a pen because of the pen's features. They are buying what they think the pen can do for them. Without the knowledge of your customer's needs, your chances of selling are very slim. Before the sales even begin, you want to make sure you have as much information as you can. Every factory/organization/corporation/, large or small, operates differently. They each have their own unique pain points and priorities. For example, one manager puts their employee's needs on top, another prefers financial savings, and another wants to move human resources around and maximize efficiency (move transportation resources elsewhere). Our goal is to characterize these needs and provide the most professional and optimal solution. These sales processes will improve your sales, reduce errors, and ensure your time is spent as efficiently as possible.
1. Potential clients.
It's time to prospect. Prospecting is finding early-stage leads that will go into your sales process. This is the very beginning and is the process of finding as many relevant leads as possible. A great place to find these leads can be via LinkedIn, business conferences, or referrals from happy customers.
The Opticity solution is a great fit for a wide range of organizations including – high-tech, low-tech, factories, hospitality, telecom, and more. Our job is to find out the right c-level contact.
2. Connect and determine the qualifications of your lead.
Making the initial contact with your lead. It is important that this part IS NOT done as a sales call. The purpose of this stage is to gather information NOT TO SELL. It is vital you make this a relationship-building conversation, connecting with your buyer on an emotional level. Before you call make sure you know which answers you need, so you can ask the right questions.
Qualifying new leads is important. After the connecting call, it's time to evaluate the buyer to see if they are worth investing your time. Do they hold the right position in his company to implement your product? Is your solution the right one for their problems? Understanding your customer and if they are the right fit for your product, will save you a lot of time on irrelevant buyers.
Taking it a step forward with OptiCity is understanding how their employees are commuting to and from work. How they get to their lunch centers (in cases of large factories). Which part of the process they are pleased with, and which not so much.
3. Research your client – Locating their pain points
At this stage you have a prospect, you already made your first contact with them. Now you want to do as much research as possible. Putting yourself in your customer's shoes is an effective strategy. It will help you understand their specific issues, assisting you to create an effective pitch. It is important to get specific with what they need. Make sure to check out the competition and see how they are selling the solution.
OptiCity offers many benefits. Before I try to show them how they can benefit, I need to know what they would consider a benefit. Is their current transportation expensive? Are their routes and pickup points inefficient? Maybe they just don't want the headache and want an all-inclusive company to take over. Knowing what they need will allow me to create an effective pitch.
4. Create an effective pitch.
Clients are people, they are emotional. Very often they will decide from the very first pitch whether they think you are worthwhile. This is your chance to take your research and convert it into a tailored sales pitch for this specific client, make sure you leave the client WOW'ed and with a clear understanding of how your service will enhance their business. From presentations to live demonstration, preparing the sales pitches can be very time-consuming. With the research you collected you will now be able to create the ideal pitch for the client, in minimal time.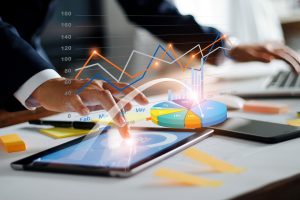 5. Expect objections.
Amateur sales reps dread rejection. Experienced sales reps know that a rejection is just a hiccup. Expecting and preparing for objections will allow you to capitalize on the opportunity. Prepare for yourself a list of possible rejections. "I don't think this will be useful for my company", "your competitors are offing a better deal", or "I am not sure it is worth the money." Keep track of all the objection and prepare responses so that it sounds smooth and authentic. Confidence is a large factor in sales. Being prepared will translate into confidence which will increase sales.
6. Closing the deal.
The customer is ready to buy. The coming steps are essential. Ensure the process is smooth, easy, and fast. If they are ready to buy, make sure you are ready to sell. Don't let the customer have any more time than necessary to reconsider. Plan this stage. The key in this stage is both speed and ensuring an easy process for the client. Planning it out will allow you to ensure you are closing deals in the most optimized way available.
7. Stay in Contact.
You closed the deal, are you done? NO!
Following up afterward with a client helps maintain the emotional connection you developed, builds trust and is a great opportunity to uncover more potential leads. When you call, you can ask how their transition to the account manager was. It is also a great opportunity to get feedback on how you were so you can improve for the future.
This sales process WORKS! Having a sales process increases sales. If you are having trouble with it, research other sales processes. Until you have an 100% conversion rate you are not done. Keep adjusting and optimizing your process to what works. Perfecting the system will also allow you to bring in new sales reps and train them effortlessly with great results. The sales world is a big family, make sure to connect with other sales rep and discuss what works for them. Get out there and make some sales!